The beauty of the forex market is that there is something for everyone. There are opportunities for traders with various trading styles to play the market the way they want. Those who love to hold positions for a long time can do so, and those who believe that little drops of water will eventually fill a bucket will also find some space here. Welcome to the world of the scalper.
Scalping is a trading style in which the trader opens and closes positions within minutes or seconds of each other. Scalping can be done manually by retail traders, and is also used by high frequency traders who use computer algorithms to enter and exit trades at a profit very quickly and efficiently.
The typical scalper is a retail trader with no access to the specialized tools that are available to the institutional trader. These are the characteristic features of the typical everyday scalper:
A) The methodology of scalper is to try to take out small gains at a time, by entering and exiting trades gains once small changes in price have occurred. With such small differences in price making a huge difference as to the number of pips that can be pulled in as profit, the speed of entries and exits is crucial to the success of these scalp trades. Scalpers will rely heavily on the ability of their forex brokers to guarantee speedy executions.
B) Forex platforms with high latency cannot guarantee profits for a trader. Latency is the time it takes for data to travel from the front end of a trading platform to the back end, and back to the front end. In simple words, latency is the time it takes the trader's trade orders (a kind of data) to leave the trading platform when the execution button is pressed, to the execution venue and back to the trader's system. Therefore, brokers with servers that can guarantee ultra-low latency in trades are a basic requirement for scalping.
C) In the same vein, such brokerages should be able to support the use of automated trading software on virtual private servers (VPS) to guarantee round the clock trading.
D) Scalpers will need to trade with brokers that can guarantee the lowest spreads in the market so as to save on trade costs, thus making the scalping venture more profitable. Scalpers will usually trade a lot of positions in a 24-hour cycle. Some scalpers have been known to open more than 300 positions in a day. Opening and closing such a large number of positions tends to rack up spread and commission costs. If a scalper is targeting 10 pips in a trade and the spread on such a trade is 4pips on one broker and 1.8 on another, obviously the broker that offers the lower spreads will be more desirable to trade with. A difference of 2.2 pips may not seem like much, but if the scalper is using position sizes that are valued at $10 per point (i.e. Standard Lot) and takes up to 100 trades a day, then this difference of $2,200 in a day suddenly becomes quite substantial. Market maker platforms typically do not promote scalping because this business model constitutes a counterparty risk to this category of brokers. In contrast, brokers that offer ECN-style trade conditions love scalpers as the spreads and commissions they generate constitute a major chunk of the ECN brokerage's income. Therefore, the scalper will benefit from working with an ECN account.
Now that the needs of scalpers have been identified, the next step is to discuss forex brokers that have provided trading conditions that match the needs identified above. Here are the best 5 scalping forex brokers.
1) FP Markets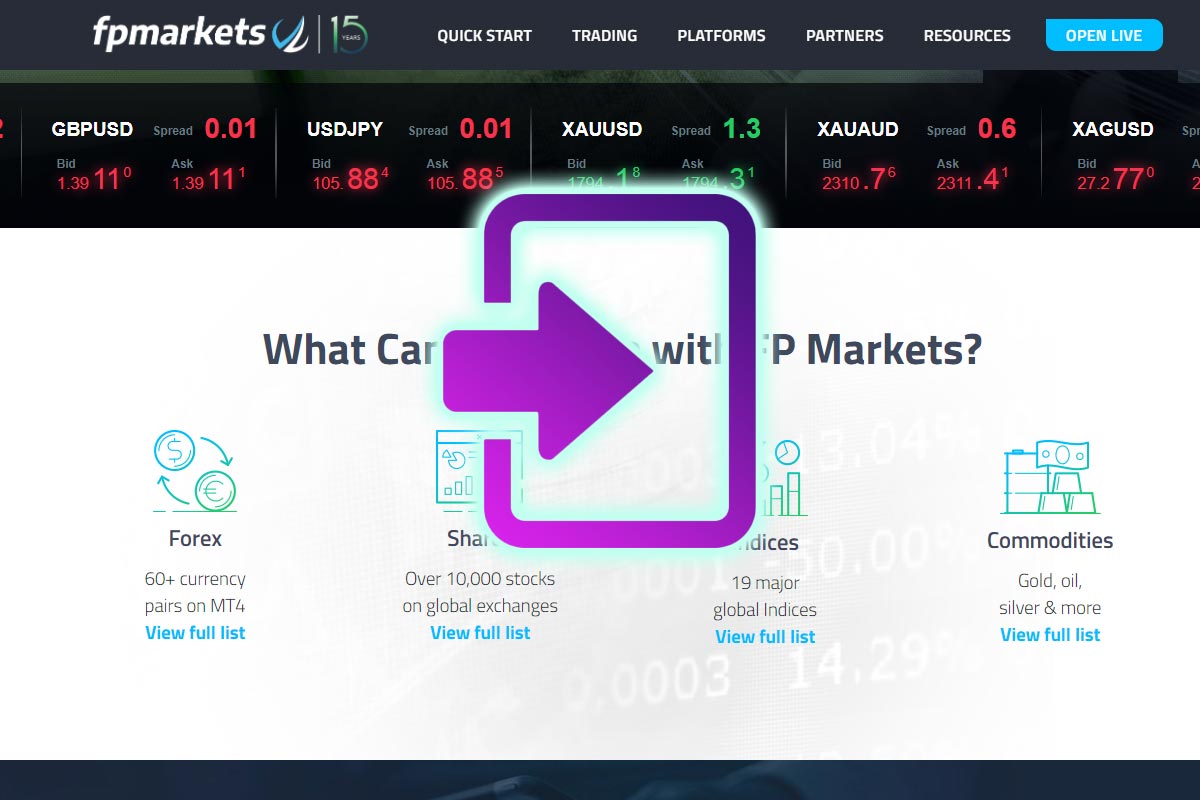 FP Markets is a is a forex brokerage that satisfies many conditions required for scalping in both forex and various CFDs. For scalping with more than just a small amount of capital, the broker's ECN Raw Account is most likely the best option. This account offers tight spreads starting from 0.0 pips and competitive commissions of USD 3 per lot (100,000 units). And with leverage going as high as 1:500, FP Markets allows traders to scale up their game to a level where it is possible to make meaningful profits even without a large amount of capital.
FP Markets is also well-known for offering a huge selection of single stocks for trading, making it ideal for scalpers who like to follow the stock market, in addition to forex, commodities, and other markets. This sets it apart from many other brokers that typically offer a very limited selection of stocks, and instead focus mainly on forex trading.
2) Pepperstone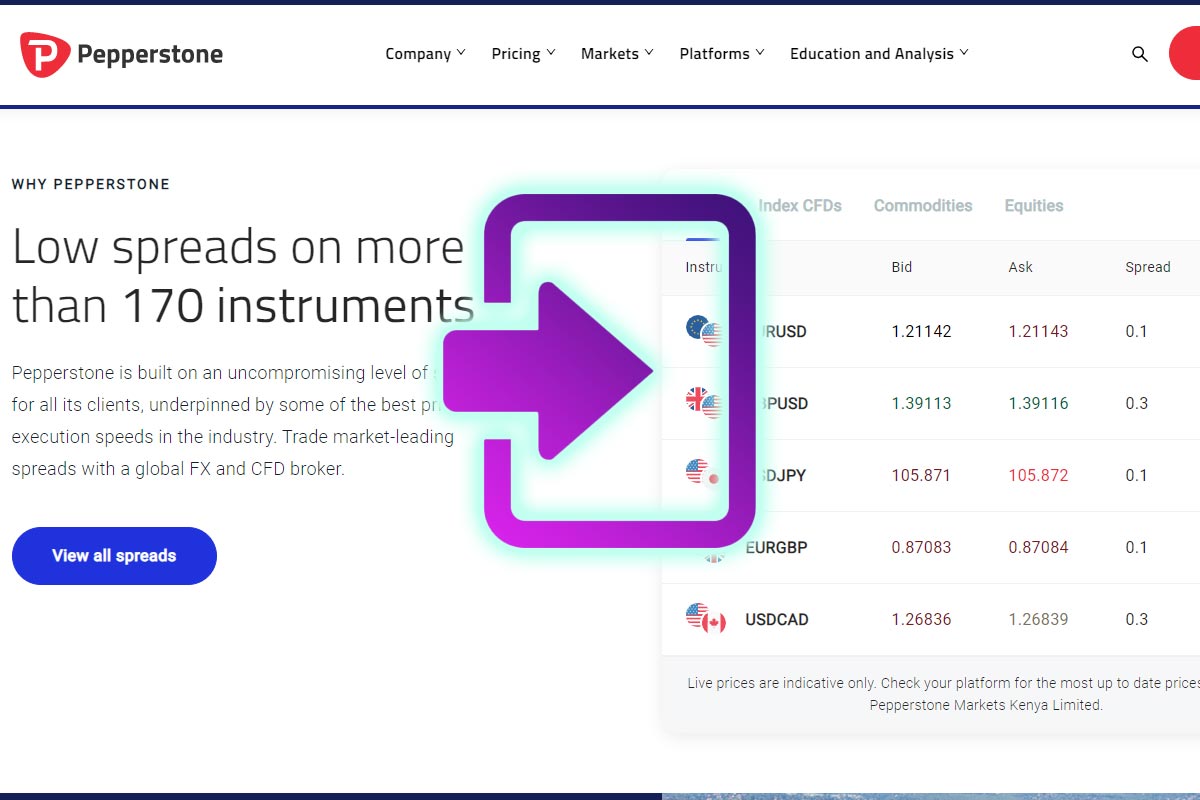 Pepperstone is a fully regulated forex & CFD broker based out of Australia and the UK. The broker offers trading in a large number of forex pairs, in addition to CFDs based on cryptocurrencies, stock indices, as well as precious metals and various other commodities. Overall, the spreads with this broker are tight, starting from 0 pips on the EUR/USD pair on the "Razor" account. Meanwhile, commissions on the same account type are currently at AU$ 3.50 per lot traded, which is also highly competitive.
A special thing to note about Pepperstone is that this broker has also received praise for its work from the outside over the years. For example, it was awarded the "Best Forex ECN Broker" as well as having the "Best Forex Trading Conditions" by the UK Forex Awards in 2018. What this shows is that Pepperstone may in fact be well-suited for scalpers who trade on the very short-term and therefore need the very best trading conditions.
3) Tradeview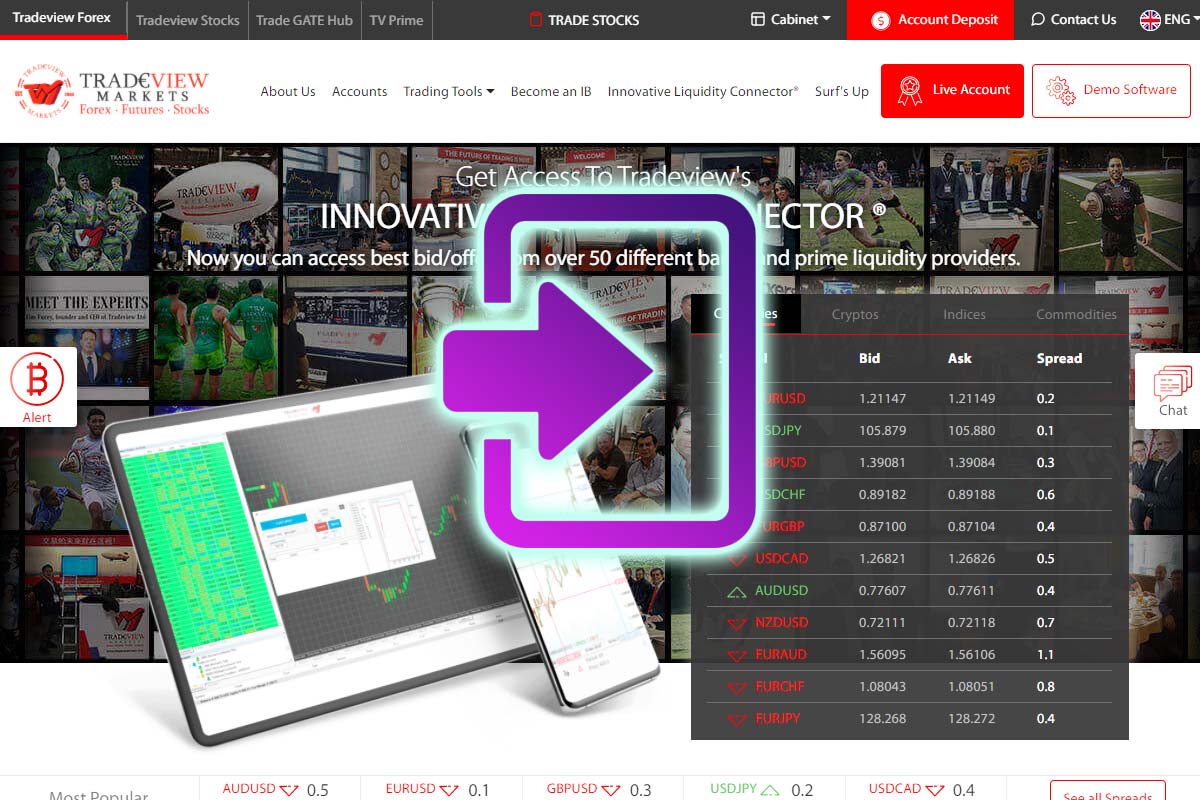 Tradeview offers ECN trade conditions via the cTrader and Currenex platforms. Tradeview also features its proprietary price aggregator software known as Innovative Liquidity Connector. What this software does is that it harnesses bid-ask prices from the various banks that Tradeview gets its liquidity from. This allows the scalper to choose the best bid prices to sell at, or the best ask prices to buy at. The lowest spread is seen on the EUR/USD which is 0.8 pips. The featured cTrader and Currenex platforms are great for retail and professional scalpers. If you also manage accounts, Tradeview offers Multi Account Management (MAM) software for free. Add these features to the sound regulation from the Cayman Islands Monetary Authority (CIMA) and account segregation, and you have a perfect setup for a scalper to trade and make some profits from.
4) Rakuten Securities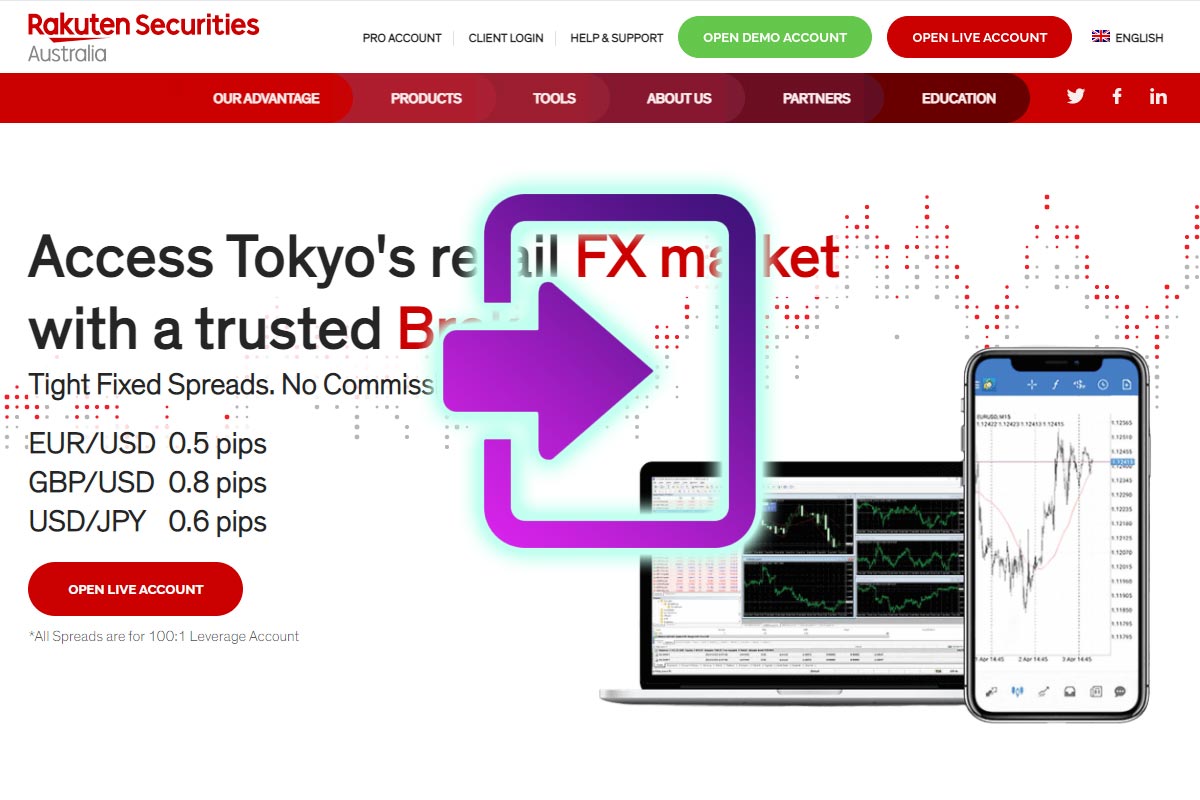 Rakuten Securities operates in Japan, Australia, Malaysia and Hong Kong. The first thing that hits you when you visit the website of Rakuten Securities is the announcement of the reduction of gold spreads by 50%. What an appetizer for an intending scalper looking to add gold to the mix of FX assets to scalp on this broker's platform. This broker prides itself in the "game-changing spreads" it offers traders. Spreads on the EUR/USD and the AUD/USD are as low as 0.5 pips on a standard account. The broker is regulated in all four jurisdictions where it operates. Maintenance of clients' funds in segregated accounts with triple-A rated banks ensures safety of the scalper's funds. Trading on Rakuten Securities is commission-free. Several add-ons such as the Autochartist tool and this broker also offers a desktop version for Mac users and mobile apps for Android and iOS-backed devices.
There are other resources which scalpers on Rakuten Securities' platforms will find useful. These are the Copytrading tools as well as the Autochartist plugin which can be used to detect useful chart patterns. To use the Rakuten Securities Copytrading platform, you simply view the top Autotrade systems on the Leaderboard. You can view the trade performance and trading history of each one. It is not difficult to find systems which are based on scalping and whose scalping style can be replicated on the platform. For instance, a look at the Leaderboard usually shows the top 5 autotrade systems. However, copytrading is linked to Myfxbook. The user can then link the trading account to the Myfxbook account, and use the Myfxbook Autotrade platform to sync with the trader to be copied. The process is easy and only requires 5 minutes to fill the online form.
An addition for 2021 to the Rakuten Securities platform is a trading account type which offers 1:400 leverage and features a $50 minimum deposit. Rakuten Securities continues to maintain the strict regulatory environment that guarantees safety of traders' funds.
5) Renesource Capital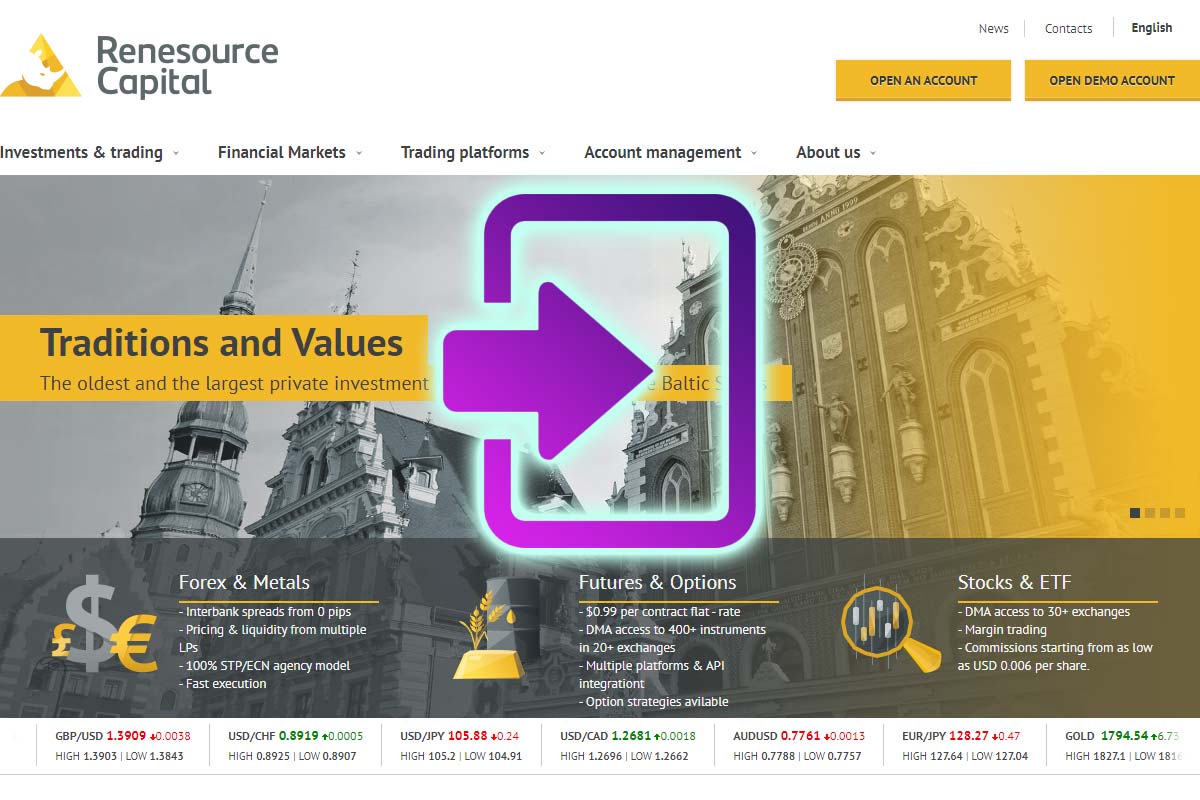 Based in Riga, capital city of Latvia, Renesource Capital offers scalpers the opportunity to trade with low spreads and fast executions. However, Renesource Capital falls under the market supervision of the European Securities and Markets Authority (ESMA). This means that scalpers cannot get generous leverage provisions as is the case with the other 4 brokers reviewed above. Leverage is capped at 1:30 for FX majors.
That notwithstanding, Renesource Capital has great features which are perfect for scalping. These include:
Aggregation of pricing from several liquidity providers, which gives scalpers the power to select the best bid-ask prices for their trades.
Tight spreads
Customization of liquidity pools
Complete trading anonymity and neutrality. There is no "last-look" execution, and this is done by the use of an Agency execution model.
Forex ECN platforms that can be customized.
Ultra-low latency due to collocation of servers and execution infrastructure.
Clients of Renesource Capital can be sure of trading in a regulated environment, which features account segregation.
And here are five more (2021 update):
6) Roboforex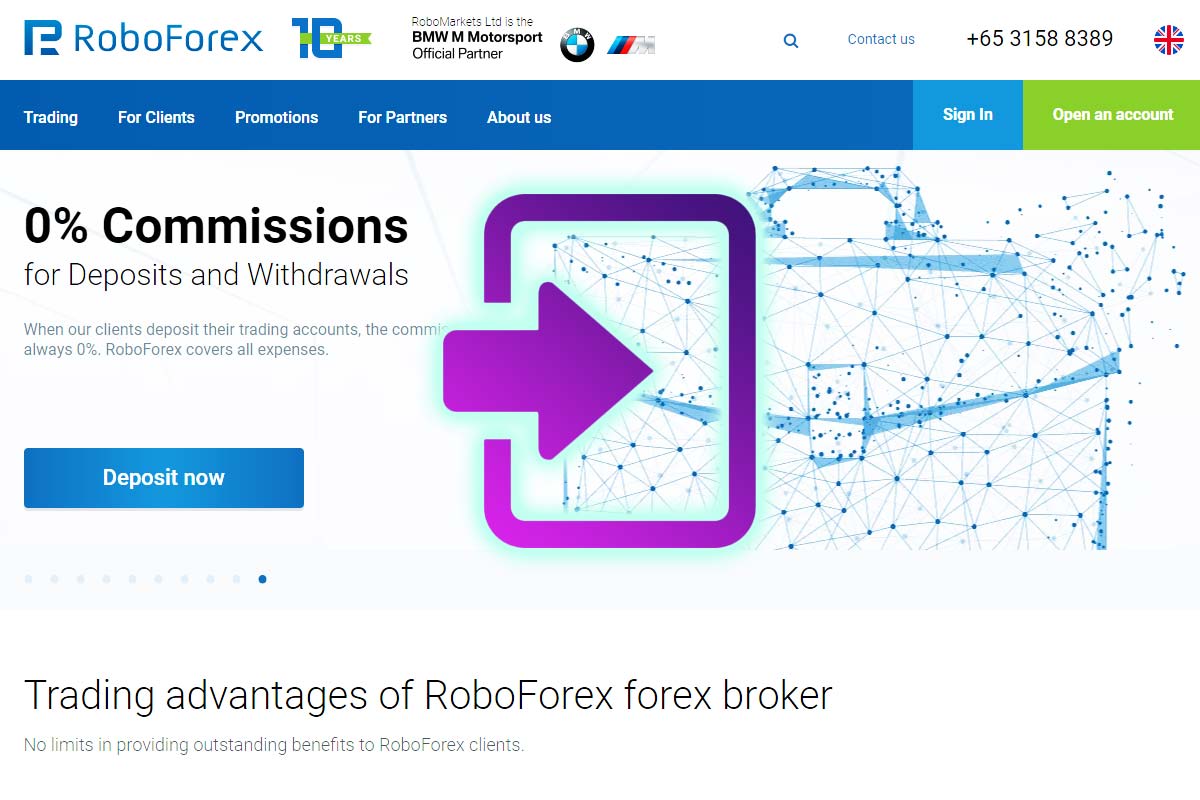 Roboforex is one of the big names out there when it comes to FX brokerage business. If you are looking for a huge deposit bonus, you can get it with Roboforex. However, the real deal is not with the bonus, but with the cashbacks and rebates given for volume trades. Cashbacks are rebates provided for trading large volumes. Roboforex gives back a cashback as real money that is instantly withdrawable when a trading volume of 10 lots is achieved. Now that should be wonderful news for scalpers. Scalping involves very frequent trading, so it will not be difficult to achieve 10 lots in trading. The maximum cashback that can be received is 10% of the account size.
Speaking of accounts, Roboforex provides 3 types of accounts. There is an ECN account type for those who want tight spreads om 36 currency pairs, across 4 platforms. Roboforex also offers the R Trader, which is an exclusive platform for those who want to trade up to 12,000 stock CFD assets. The R Trader is both mobile-based and web-based, ensuring you can trade from anywhere in the world without the need to download heavy desktop platforms.
The FX offering on Roboforex allows for leverage of up to 1:2000, with institutional spreads of 0 pips. Roboforex offers 8 asset classes; one of the few brokerages that have an expanded asset class portfolio. Even for those who want to trade safe, there are exchange-traded funds (ETFs) that provide leverage of 1:20 for those who prefer to trade funds that have exposure to several assets and markets. Simply put, Roboforex is a scalper's paradise.
7) Evolve Markets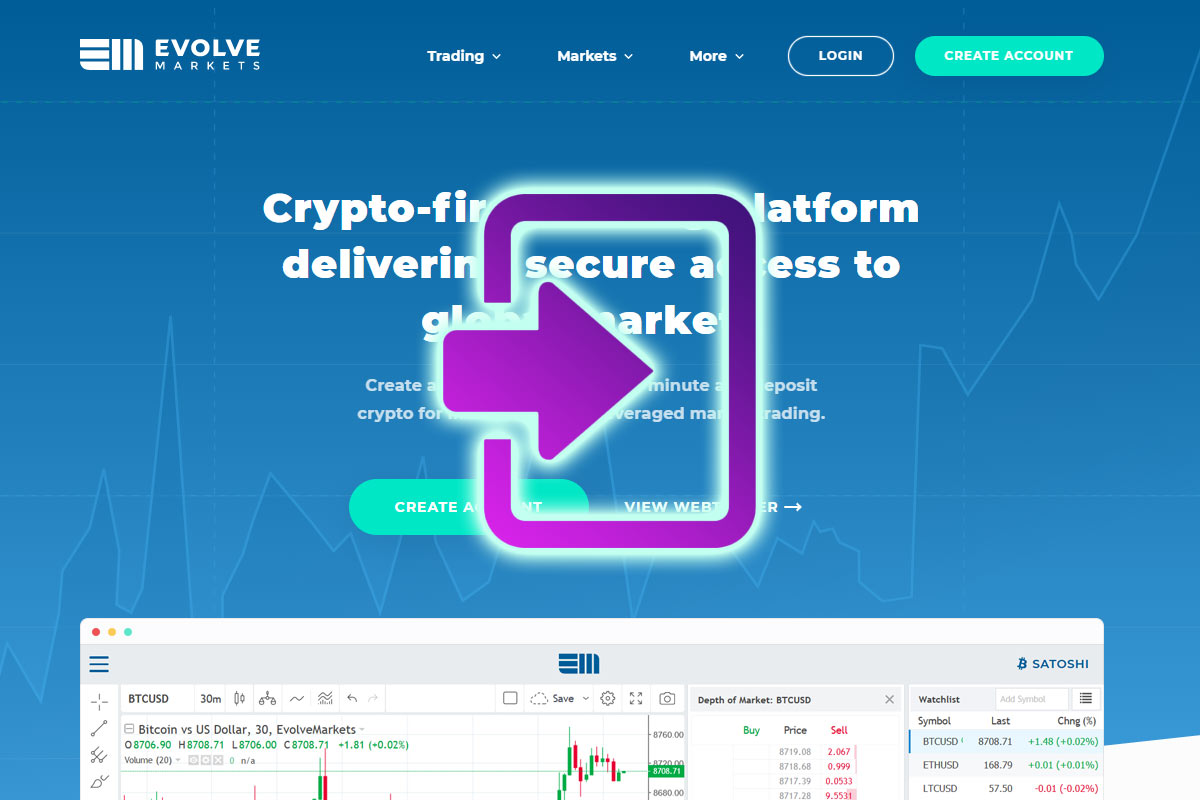 Evolve Markets is a full-crypto trading broker which offers global market access to several cryptocurrency and FX pairs. Indices, commodities, and stocks also provide traders with alternative markets to trade on.
The peculiarity of the Evolve Markets product suite is the existence of 13 cryptocurrency pairs featuring the most traded cryptos in the global markets today. Cryptocurrencies are traded on Evolve Markets 24/7, providing the only true round-the-clock trading opportunity available today.
The wide array of cryptocurrencies ensures that traders can trade the cryptos with margin requirements best suited to their accounts. Do you have a small account size and you are unable to handle the volatility of Bitcoin? No problems, as other cryptos do not require as much margin to trade, but still have the required volatility to enable scalpers do their thing. Margin requirements per lot for Bitcoin trading is $473.24, but it is just $1.871 for a Bitcoin-correlated asset such as Litecoin (LTCUSD). Margin requirements are even less for cryptos such as Tezos and Cardano. Trading can be done using the Evolve Webtrader and the MetaTrader 5 platform. Deposits and withdrawals are all done in cryptos; Bitcoin, Ether, Litecoin and Tether are the preferred cryptos used in transactions.
8) Tradersway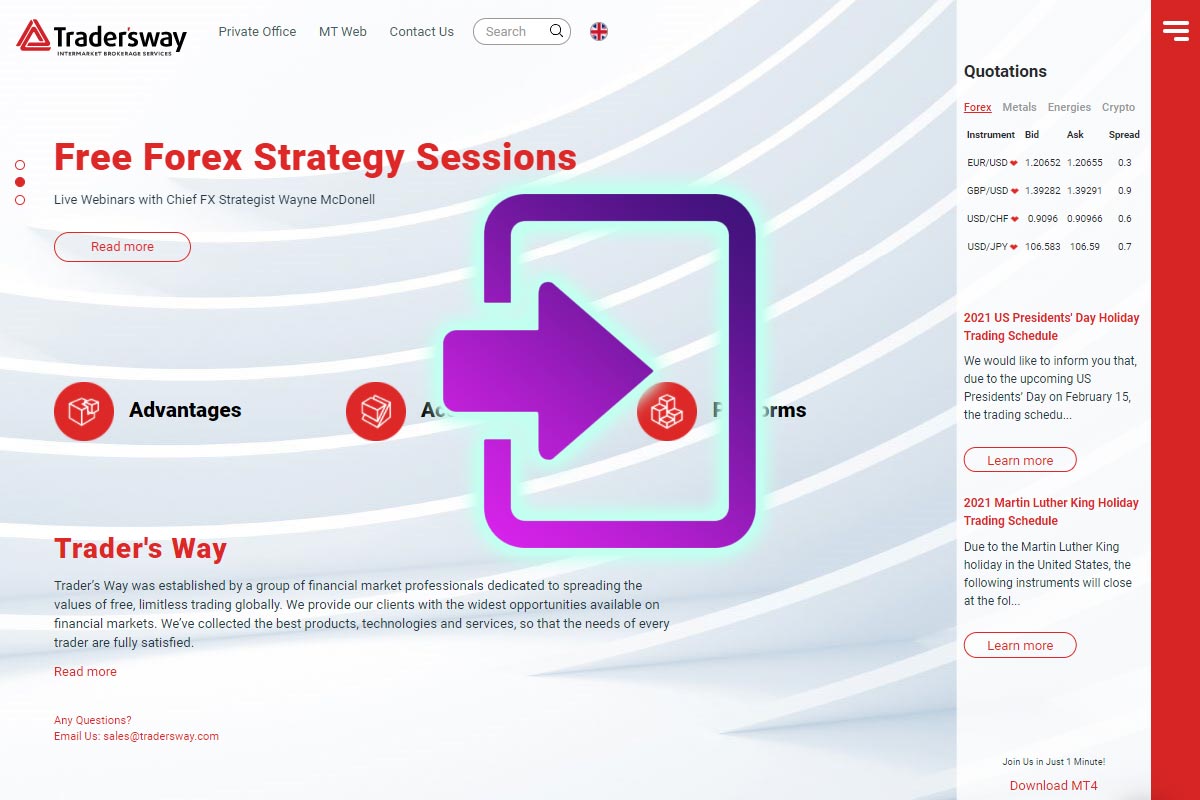 Tradersway is part of a new generation of forex brokers that pioneered the use of cryptocurrencies as a means of depositing funds and withdrawing same from accounts. Actually, traders can transact on their accounts in the form of deposits and withdrawals using 13 different methods. Of these methods,
7 methods are crypto-based. The ability to deposit with cryptos provides an increased level of accessibility for users that ordinarily cannot open accounts on offshore platforms as a result of internal regulatory restrictions (e.g. the US market). Tradersway offers professional ECN-style trading conditions with the option of trading with micro accounts, which is an industry first.
There are live webinar sessions with Chief FX Strategies Wayne McDonnell, a very experienced veteran of the markets who has been around for more than two decades. Most interactions that the trader will have with Tradersway is done from the protection of the Private Office. The secure login and operating environment of the Private Office allows for the safe exchange of user information between the trader and the Tradersway team. Moreover, it is easy to take out any profits that have been made from the platform and keep them in the Private Office wallet, thus keeping thus funds safe from market exposure.
When it comes to the trading conditions that suits scalpers on Tradersway, there are account types that suit this activity. The MT4.VAR account offers floating spreads on a regular account, which prepares the scalper to enter the professional ECN/STP trading conditions. When it comes to the ECN account types, Tradersway offers the MT4.ECN and MT5.ECN accounts, as well as the CT.ECN account. These accounts present the professional ECN conditions on the MT4, MT5 and cTrader accounts.
9) AAFX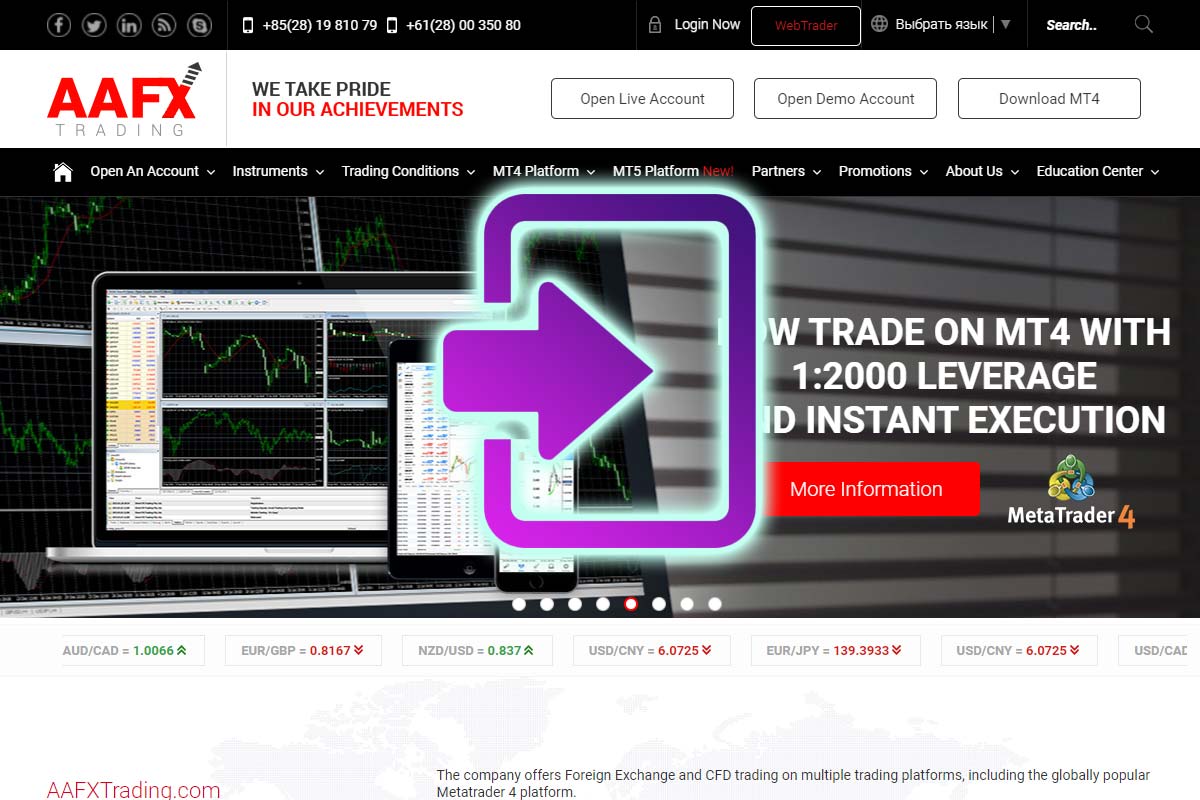 This company should not be confused with AaaFX, which is an older company owned by Triple A Experts Investment Services. This brand is AAFX, which is owned and operated by AAFXTrading Company Ltd. This company is a very new company that started operations not too long ago and is looking to endear itself to its users.
2021 has brought with it a new bonus structure on AAFX. This is a 35% welcome bonus and a 30% re-deposit bonus for old clients who want to reactivate dormant accounts. These promotions require that the user deposit at least $500 into the trading account.
As a scalper, you are assured of doing your thing with a 1:2000 leverage provision across 100 assets. Spreads are as low as 0 pips and you have the ability to hedge your trades as a scalper. You have access to the regular MT4 and MT5 platforms across the various channels of operation (web, mobile and desktop suite).
While the product offering of this brokerage is a bit basic, it is a good place to start for those trying to learn the ropes in scalping the FX and CFD markets.
10) PF Derivatives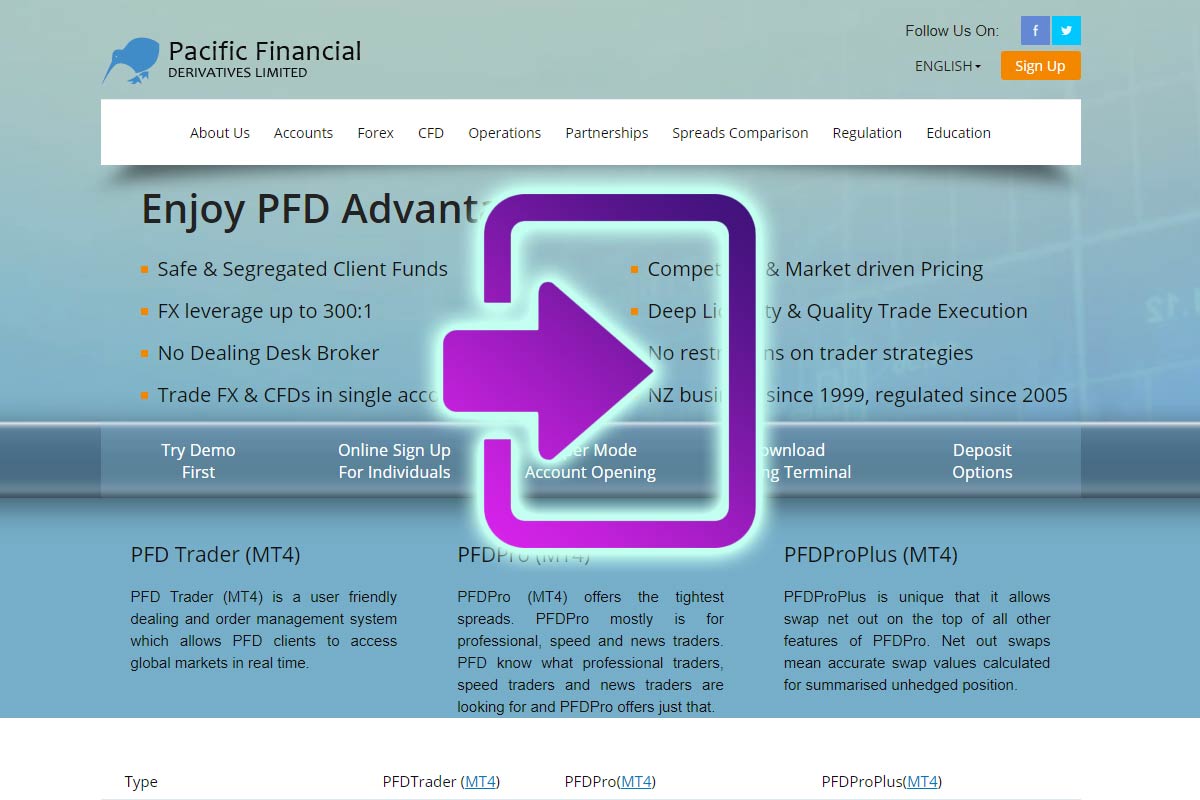 PF Derivatives, also known as Pacific Financial Derivatives, was formed in 1999 and is authorized as an NZX Futures & Options Participant Firm with the New Zealand Futures and Options Exchange. The company received a Derivatives Issuer license FSP 28944 and is therefore licensed to offer derivative assets for trading from the financial regulator in New Zealand.
PF Derivatives offers the trading of forex and CFDs on its platforms. If you are a scalper looking for some of the lowest spreads in the markets today, then PF Derivatives is worth looking at. Some of the features that will serve scalpers very well are found in some of the account types.
Some of the other features of Pf-Derivatives that scalpers will find useful are the following:
Institutional grade spreads that are bundled with positive slippage
Commissions are pegged at $1 per side/lot.
Hedging is allowed
Accurate swap values can be calculated for summarized, unhedged positions.
No restrictions on strategies, meaning that scalping is actually promoted.
The only disadvantage with Pf-Derivatives is that leverage is capped at 1:300, and this is found only on the PFD Pro and PFD Pro Plus accounts. These are the ECN-style professional account types that provide NDD executions that are the best for scalpers. Other accounts are provided with a leverage of 1:100. This is still higher than what can be obtained on EU or UK brokerage platforms, where the maximum leverage is 1:30.
Conclusion
Now that the needs of scalpers the forex market have been identified and the brokers that can match these needs have also been listed, you can open an account with these brokers and start scalping today. Many of them now offer lower minimum deposit requirements than was the case a decade ago.
2021 remains loaded with opportunity as many assets are trying to recapture their pre-pandemic levels. This situation will provide many opportunities for scalpers.